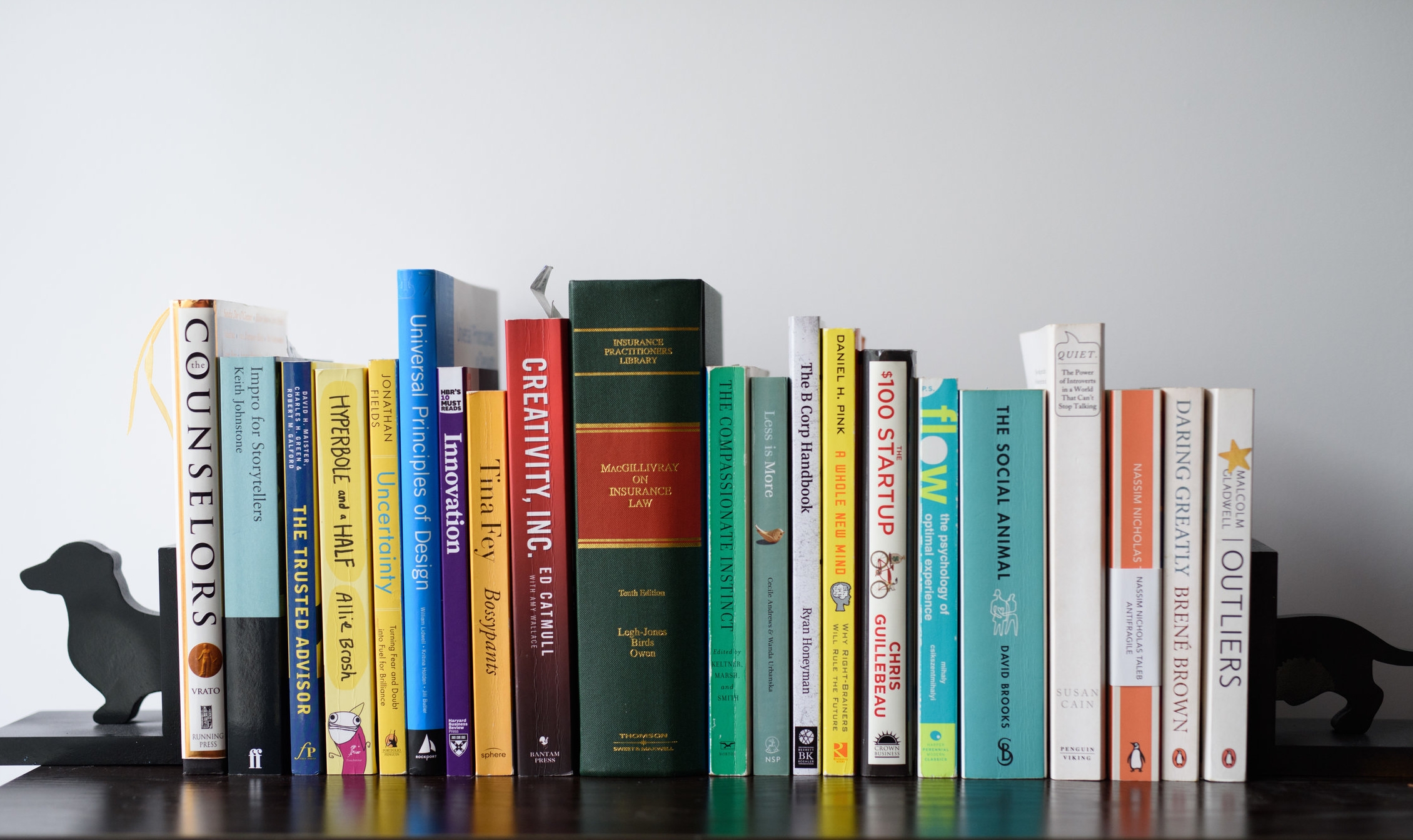 This page is a non-exhaustive list of sites, books and other resources that you might find useful as a law student or new lawyer. We will add to it as we go along, and we encourage you to send in suggestions for new additions.
There are lots of great organisations in the industry with resources for new lawyers. These include:
YoungLawyers.co.nz - Home of the Wellington Young Lawyers Committee, but with resources for all young lawyers.

Practising Well - The Law Society's comprehensive initiative to address health and wellbeing in the profession. Resources include information, subsidised counselling services, and a holistic assessment tool with recommendations on how to improve health and wellbeing.

Panel of Friends - A panel of lawyers whom you can consult confidentially about anything troubling you, such as health and wellbeing issues, employment or harassment issues, career issues, financial or ethical problems. These are lawyers selected for their kindness, expertise and discretion. There will soon be a panel specifically for juniors.
Much of a good career choice comes down to knowing yourself, your needs, your skills and your values inside out. These resources cover traditional career decision-making and others that can help you figure out where you fit.
Websites
The Government Legal Network - The website for government lawyers in New Zealand, which includes details about the government's summer clerking and graduate recruitment programmes.

MyShingle.com - An American website for solo practitioners that has a wealth of advice applicable in this jurisdiction and to employed lawyers as well.

Abovethelaw - Principally an American legal news site but it has large sections on law school and early practice as well.
Books
Mental health And stress management
In addition to the industry-specific resources listed above, you might consider exploring the following:
Services
Media
A quick facts guide to depression, including a little quiz to see whether you might be suffering more than you realise. This is based in the UK but applies just as much to New Zealand, and includes helpful statistics and information on gender differences in depression.

The Anxious Lawyer by Jeena Cho and Karen Gifford - A practical book for lawyers struggling with anxiety and chronic stress.

The Resilient Lawyer - A podcast focused on mindfulness and stress management for lawyers, run by the woman who wrote The Anxious Lawyer. You can find it by searching your podcast provider.

LawyersWithDepression.com - An American website with stories and advice for lawyers with depression.

The Hilarious World of Depression - An American podcast of interviews between comedians about depression and mental illness. Not lawyer-related but it can help to hear others' experiences, especially when there are jokes too.

The lawyer-specific resources at DrugRehab.com - an American site with resources for dealing with substance abuse issues, now with resources specifically for lawyers. So so great.
Books
There are thousands of books on how to manage mental health and wellbeing. Here are the ones I fall over myself to recommend to others. All of them are frank, most of them are funny, none of them are peppy.
This section is sadly underpopulated at the moment, so please get in touch if you know a resource that would be useful to listeners who are LGBT+-identified or LGBT+-questioning.
Innovation in the legal industry
Anyone looking to start their own practice or think about the future of law might enjoy the following light reading:
Books
Law firms
Examples of law firms kicking ass in this area include the following:
Marque Lawyers - A firm that does not bill by the hour and makes jokes, actual jokes, all over its website.

Clearpoint Counsel - A Melbourne firm certified as a B-Corp.
We like our comedy legal:
Law firms
Media
Books
Improv classes
If LawTalk, LawPoints and your regular branch updates are not enough for you, the following might fill in some gaps: